TPG (Box of 10)
Regular price
Sale price
$17.10 USD
Unit price
per
Sale
Sold out
Price is for 10 Pc Box. Picture on display is of a Coated Insert. C520 (C-2): General purpose grade designed for cast iron and non-ferrous materials. C550 (C-5): Designed for heavy roughing to semi-finishing of all steels. CM-14 (C5 Coated): Multi Layer coating TiN/TiC/TiCN/TiN for turning and milling carbon and alloy steels and tool steels. Provides longer tool life than uncoated grades.
Read More
Type:Turning Inserts
Vendor: Carbidenow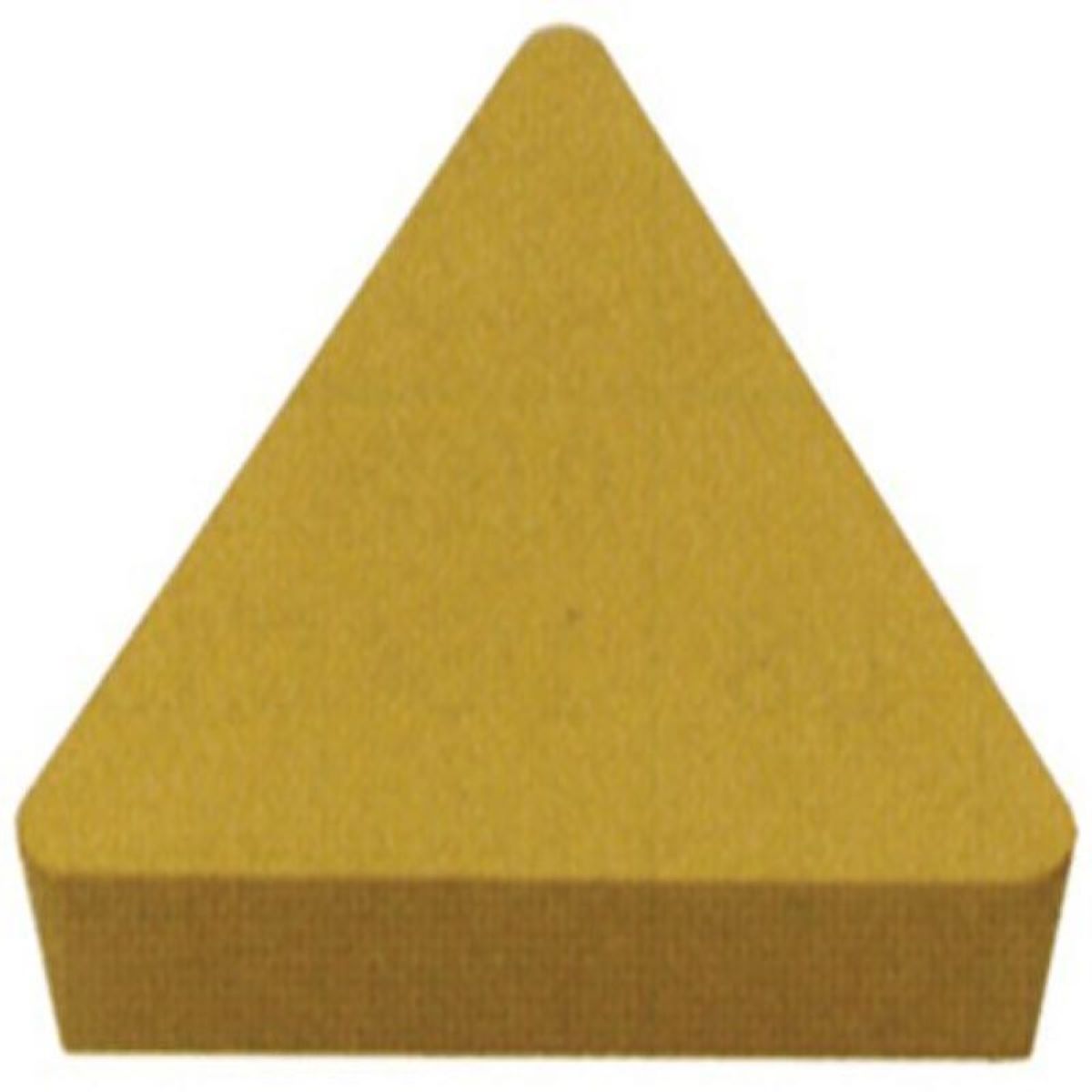 - Triangle Fully Ground Turning Insert.
- 11° Relief Angle.
- Combo Pin and Clamp Insert.
| | | | | | | | | | | | |
| --- | --- | --- | --- | --- | --- | --- | --- | --- | --- | --- | --- |
| Insert Type | | Dimensions | | | Uncoated Grade | | Coated Grade | | | | |
| Insert | | | Corner | C520 | C550 | Price | CM14 | Price | | | |
| Style | I.C. | Width | Radius | EDP# | EDP# | 10 Pc Box | EDP# | 10 Pc Box | | | |
| TPG-220 | 1/4 | 1/8 | 0.004 | C41192 | C41196 | $17.10 | C41200 | $24.95 | | | |
| TPG-221 | 1/4 | 1/8 | 1/64 | C41204 | C41208 | $15.95 | C41212 | $23.95 | | | |
| TPG-222 | 1/4 | 1/8 | 1/32 | C41216 | C41220 | $15.95 | C41224 | $23.95 | | | |
| TPG-320 | 3/8 | 1/8 | 0.004 | C41228 | C41232 | $19.95 | C41236 | $29.95 | | | |
| TPG-321 | 3/8 | 1/8 | 1/64 | C41240 | C41244 | $17.70 | C41248 | $25.95 | | | |
| TPG-322 | 3/8 | 1/8 | 1/32 | C41252 | C41256 | $17.70 | C41260 | $25.95 | | | |
| TPG-323 | 3/8 | 1/8 | 3/64 | C41264 | C41268 | $18.70 | C41272 | $26.95 | | | |
| TPG-324 | 3/8 | 1/8 | 1/16 | C41276 | C41280 | $18.70 | C41284 | $26.95 | | | |
| TPG-430 | 1/2 | 3/16 | 0.004 | C41285 | C41286 | $39.95 | C41287 | $49.95 | | | |
| TPG-431 | 1/2 | 3/16 | 1/64 | C41288 | C41292 | $37.95 | C41296 | $47.95 | | | |
| TPG-432 | 1/2 | 3/16 | 1/32 | C41300 | C41304 | $35.95 | C41308 | $45.95 | | | |
| TPG-433 | 1/2 | 3/16 | 3/32 | C41312 | C41316 | $39.95 | C41320 | $49.95 | | | |
| TPG-434 | 1/2 | 3/16 | 1/16 | C41324 | C41328 | $39.95 | C41332 | $49.95 | | | |
| TPG-436 | 1/2 | 3/16 | 3/32 | C41317 | C41318 | $39.95 | C41319 | $49.95 | | | |
| TPG-438 | 1/2 | 3/16 | 1/8 | C41321 | C41322 | $39.95 | C41323 | $49.95 | | | |
| TPG-542 | 5/8 | 1/4 | 1/32 | C41325 | C41326 | $68.95 | C41327 | $80.95 | | | |
| TPG-543 | 5/8 | 1/4 | 3/64 | C41329 | C41330 | $68.95 | C41331 | $80.95 | | | |
| TPG-544 | 5/8 | 1/4 | 1/16 | C41333 | C41334 | $68.95 | C41335 | $80.95 | | | |