CCGT (Box of 10)
Regular price
Sale price
$34.80 USD
Unit price
per
Sale
Sold out
Price is for 10 Pc Box. Picture on display is of a Coated Insert. C520 (C-2): General purpose grade designed for cast iron and non-ferrous materials. C550 (C-5): Designed for heavy roughing to semi-finishing of all steels. CM-14 (C5 Coated): Multi Layer coating TiN/TiC/TiCN/TiN for turning and milling carbon and alloy steels and tool steels. Provides longer tool life than uncoated grades.
Read More
Type:Turning Inserts
Vendor: Carbidenow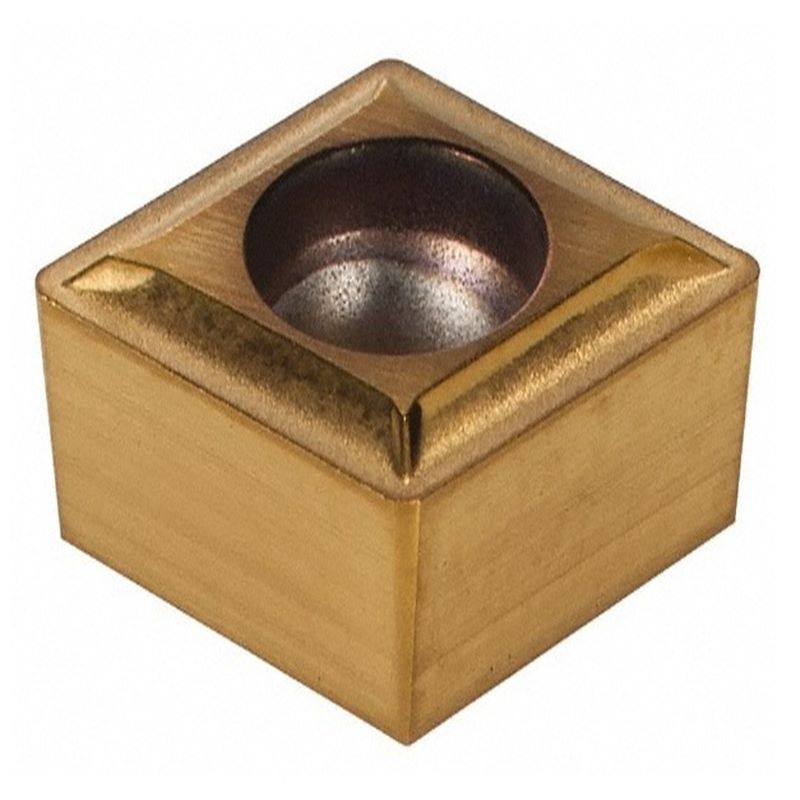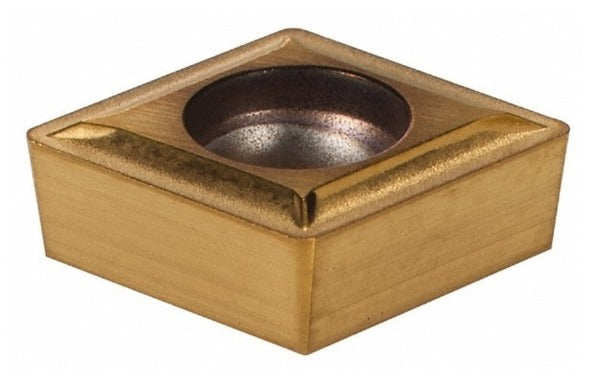 - Screw-On Style Turning Insert.
- Used for semi-finishing and finishing on a wide range of materials.
- Chipbreaker for shallow depths of cuts and low feed rates.
| | | | | | | | | | | | |
| --- | --- | --- | --- | --- | --- | --- | --- | --- | --- | --- | --- |
| Insert Type | | | Dimensions | | | Uncoated Grade | | | Coated Grade | | |
| Insert | ISO | | | Corner | Thru | C520 | C550 | | CM14 | Price | |
| Style | Designation | I.C. | Width | Radius | Hole | EDP# | EDP# | 10 Pc Box | EDP# | 10 Pc Box | |
| CCGT 21.50 | CCGT 06 02 02 | 1/4 | 3/32 | 0.008 | 0.110 | C40008 | C40010 | $25.80 | C40014 | $34.80 | |
| CCGT 21.51 | CCGT 06 02 04 | 1/4 | 3/32 | 1/64 | 0.110 | C40016 | C40018 | $25.80 | C40022 | $34.80 | |
| CCGT 21.52 | CCGT 06 02 08 | 1/4 | 3/32 | 1/32 | 0.110 | C40024 | C40026 | $25.80 | C40030 | $34.80 | |
| CCGT 32.50 | CCGT 09 T3 02 | 3/8 | 5/32 | 0.008 | 0.173 | C40032 | C40034 | $26.80 | C40038 | $36.80 | |
| CCGT 32.51 | CCGT 09 T3 04 | 3/8 | 5/32 | 1/64 | 0.173 | C40040 | C40042 | $26.80 | C40046 | $36.80 | |
| CCGT 32.52 | CCGT 09 T3 08 | 3/8 | 5/32 | 1/32 | 0.173 | C40048 | C40050 | $26.80 | C40054 | $36.80 | |
| CCGT 431 | CCGT 12 04 04 | 1/2 | 3/16 | 1/64 | 0.217 | C40056 | C40058 | $28.80 | C40062 | $39.95 | |
| CCGT 432 | CCGT 12 04 08 | 1/2 | 3/16 | 1/32 | 0.217 | C40064 | C40066 | $28.80 | C40070 | $39.95 | |